It was a hot, sunny, summer June day and after having just completed my freshman year at another Ohio college, I was looking to transfer and find a new college to call my home away from home. The highlight of the Baldwin-Wallace campus tour was the quick jaunt through WBWC radio. Enter Todd Richards. After listening to the overly enthusiastic and ever-bubbly DJ Todd talk about what a great place WBWC was, I was sold.

But it was really Bob Hetherington, the ex-Channel 43 news anchor extraordinaire and part-time college professor, who gelled the relationship between Brian, Todd and me. I think it was Newswriting 101 (or something like that) that was the genesis of our friendship.

From there on out, I was officially the noon news chick on WBWC. Finally, after years of sweat and tears, Brian and Todd promoted me to morning show news gal, known affectionately as "Kroth."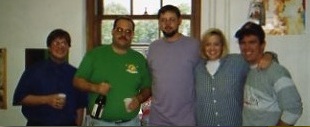 I was the sorority girl, turned radio news junkie who giggled at every bad joke Brian and Todd made on air. I, too, was often the butt of jokes especially when my chewing gum ended up under the headphones in my hair.

Since my departure from WBWC radio, I've been playing around in corporate communications--first working for Owens Corning in Toledo, OH, and presently at Lexmark in Lexington, KY. I'm mainly responsible for employee communications and do a lot of print journalism, speech writing and video production.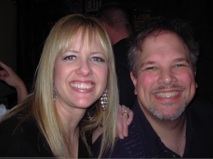 Often, though, as I'm driving through the Bluegrass horse farms, I reflect back on my radio days and fondly think of my WBWC friends. Occasionally I venture out and do some voice over work and fancy myself as the ace morning show radio critic of Lexington...all thanks to my years of hanging out with Brian and Todd. They are the best!