Dawn Hayes began her stint as The Voice of Running Late with much trepidation. She barely made it through basic radio production at her alma mater's on-campus station. Granted she was an English major dabbling in "radio" so cut her a little slack. The odds stacked against her and with much nudging, prodding and finally a matter-of-fact, "Make up your mind, will you?!" from Tone Boy Todd, Dawn joined the fun at Running Late. An auspicious occasion given that she is notoriously indecisive; hence earning her the infamous moniker: "Dawn can't decide."

In the very beginning, college theatre experience and blind faith in tow (conveniently leaving that uninspired radio production morsel OFF the resume) Dawn applied for broadcasting work in Production (TV not radio). Some wouldn't call making coffee for bleary eyed anchors and floor directing early morning news shows production work. But that first job at WKYC was a "gift." My co-workers were patient, helpful and supportive of a funny little dynamo who made up for her lack of experience with uninvited early morning pep ("Hello sunshine!"), enthusiasm, and good old fashioned hard work. She proved herself and made the most of it. A first job is like a first love you never forget.

Many moons later Brian, Todd (BW Alumni) and Dawn serendipitously met at The Little Bar and Grille through shared acquaintances. At the time Dawn and Brian were working together at a local television station and Todd was yet to be a member of that same wacky "dysfunctional" family known as WOIO/WUAB. Please note the value of long-term friendship and networking! That night Brian and Todd had their work cut out for them with The Carolina Twins in tow. Dawn was busy chatting up "a potential" or two. Actually she was sharing a drink with a dear friend and former WOIO/WUAB alumnus but the former better suits the whole "woman behind the voice" image don't you think? Whatever it was or wasn't it proved to be the humble beginnings of the then unknown re-incarnation of Brian and Todd Running Late.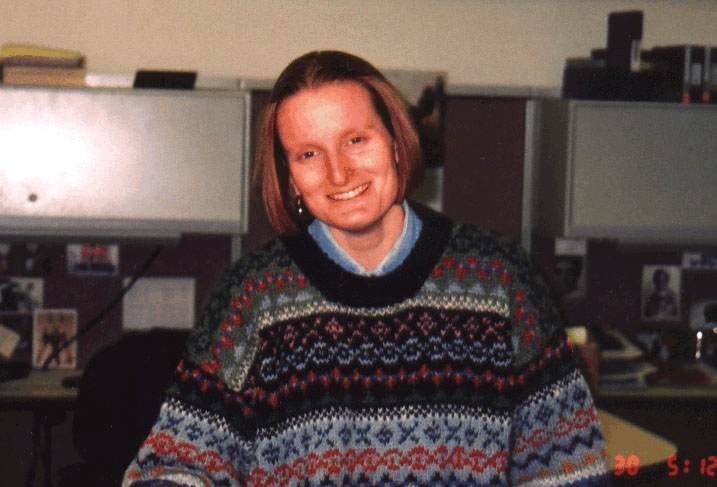 Dawn has since left her "dysfunctional" TV family after a bittersweet seven year run. There are many dear names, faces, and opportunities that she's taken with her. She's discovered that there is indeed life after television. The English major, booklover, and writer within is alive and well. Making sure that she doesn't stray too far from her broadcasting roots Brian and Todd indulge her closet passion for radio as The Voice of Running Late. Now if only she'd drag her butt out of bed late Saturday night and make a "live" appearance on the show. Dawn can't decide...