Sign here...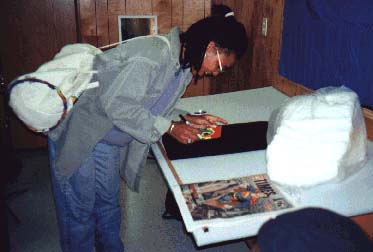 Backstage at the Taste Of Cleveland, touring member of Liquid Soul, Simone, adds her signature to Running Late's copy of Make Some Noise.
Simone is the daughter of the great Nina Simone, and a terrific addition to the Liquid Soul live show.
Click here for RL's continuing coverage of the band in Cleveland.
(9/4/98)


Back to Photo Gallery #2
WBWC, Running Late, and Baldwin-Wallace College
are not responsible for claims made by the advertisers on this web page.