He wouldn't hit a guy with glasses?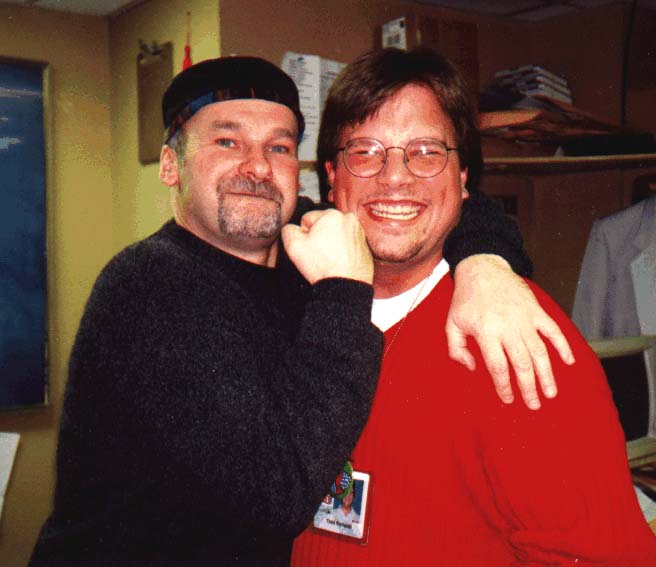 Paul Carrack was in town to perform at Wilbert's in October of 1997.
Todd was invited backstage for a quick interview and snapshot!
Mr. Carrack was later a guest on RL while touring with Ringo Starr's All STARR BAND - thanks to his work with
Ace, Squeeze and Mike + the Mechanics along with his great solo career.
(October, 1997)

Back to Photo Gallery #2
WBWC, Running Late, and Baldwin-Wallace College
are not responsible for claims made by the advertisers on this web page.