This is how the pros do it.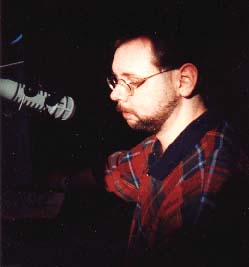 Brian reads over his material before the show.
John Kaminksy, a good pal with an awesome camera,
captured the moment on film...forever.
(December 1998)


Back to Photo Gallery #4
WBWC, Running Late, and Baldwin-Wallace College
are not responsible for claims made by the advertisers on this web page.