I don't sign autographs...
(who would want them?)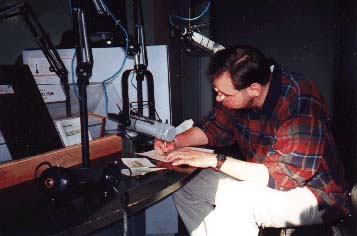 Brian jots down a few notes; prior to the Running Late
year in review special at the Rock Hall.
(December 1998)


Back to Photo Gallery #4
WBWC, Running Late, and Baldwin-Wallace College
are not responsible for claims made by the advertisers on this web page.